LEVEL 3: ADVANCED
The goal of level 3 is to provide as much detail from your trawling collection as possible.
In this process we want you to pay extremely close attention to what it is you have collected.
Similar to level 2,
but this time we want you to sort the samples down to the microplastics ( if you can).
Tools and Materials
Gloves
to keep your hands clean
Tweezers
to meticulously sort the sample
Mesh Strainer
to separate the sample from other items and water
Coffee Filters
to dry the samples
.5 mm Grid Paper
to log/document the samples ( can be found here...)
Sink
to separate the samples from the water
Funnel
to place the mesh strainer inside while separating the samples
Note: Samples should be placed in an airtight jar filled with one to two cap full of hydro peroxide and water.
STEP 1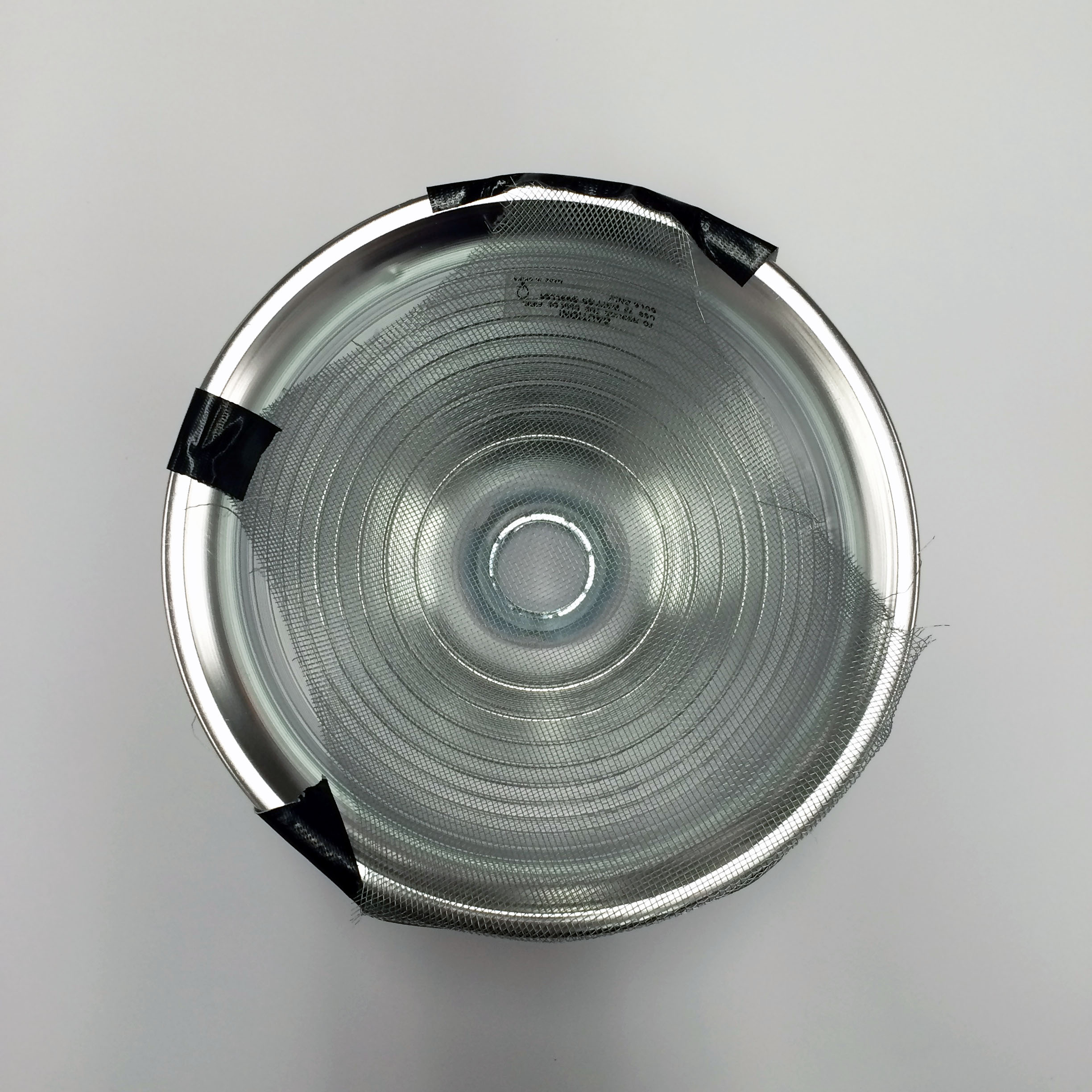 Place the mesh strainer in a funnel to rinse out the samples.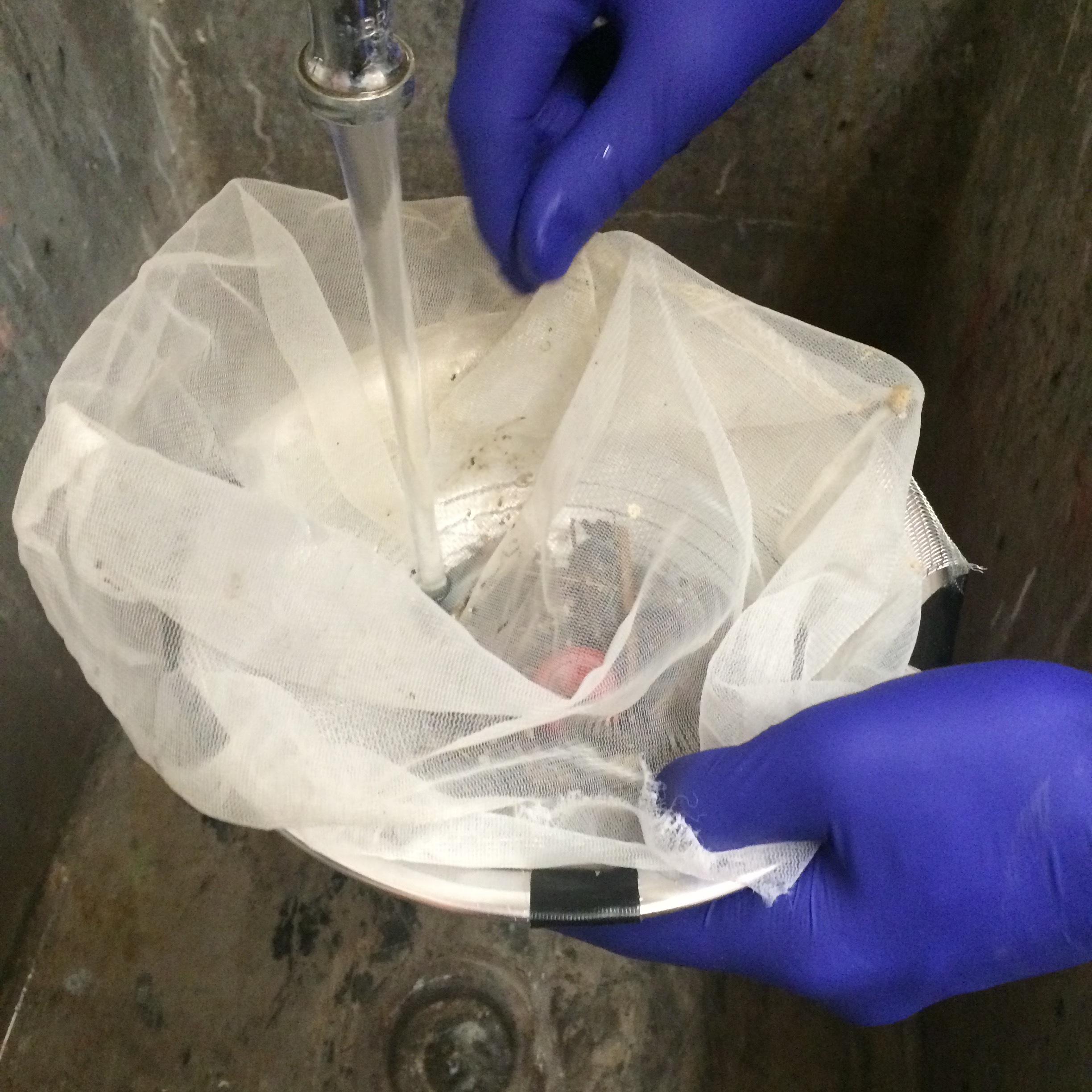 Take out the net with samples,
turn the net inside out and
lay the net on a mesh strainer then,
Rinse it under water.
(refer to level 2: step 1 on how to turn net inside out)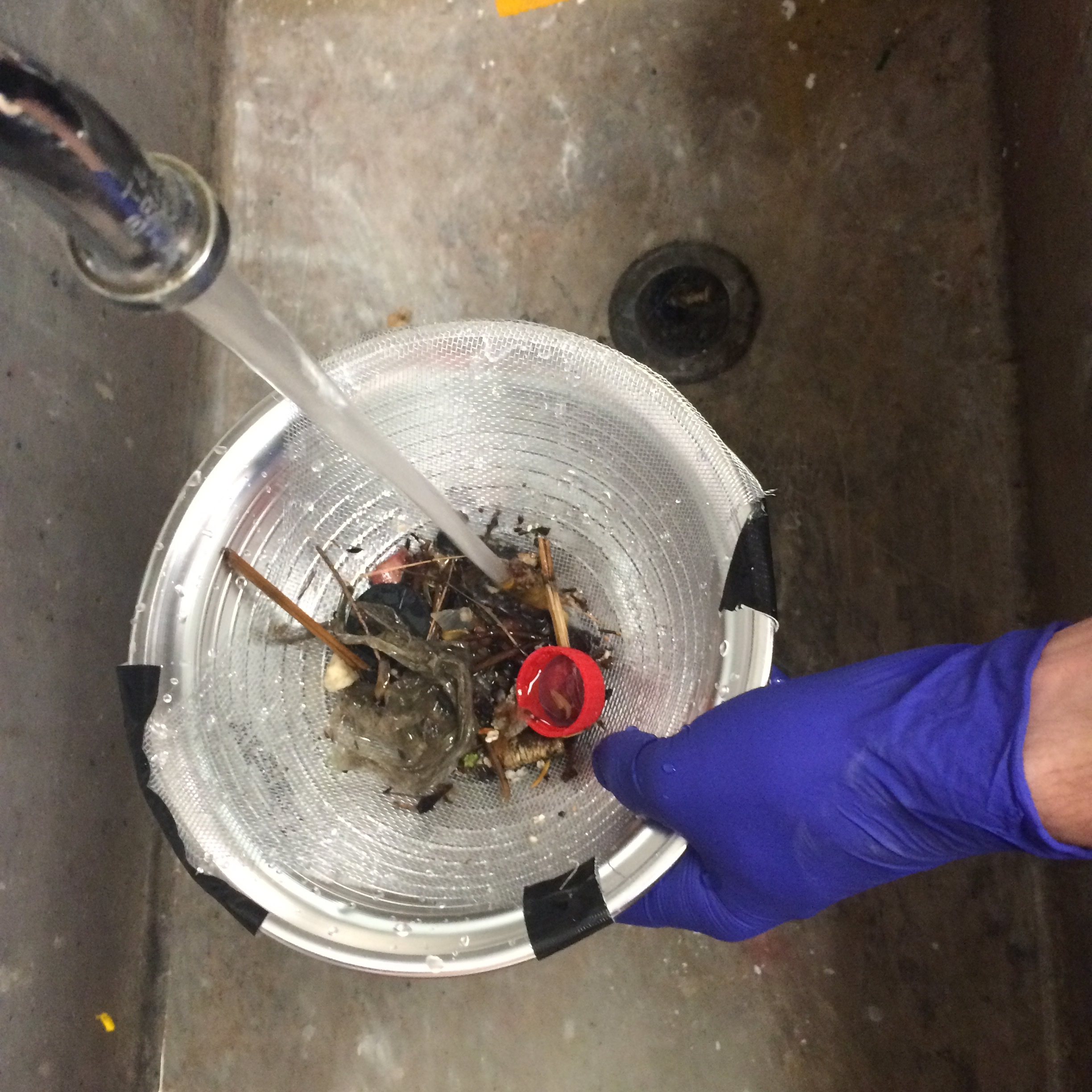 Dispose the net and continue rinsing the sample.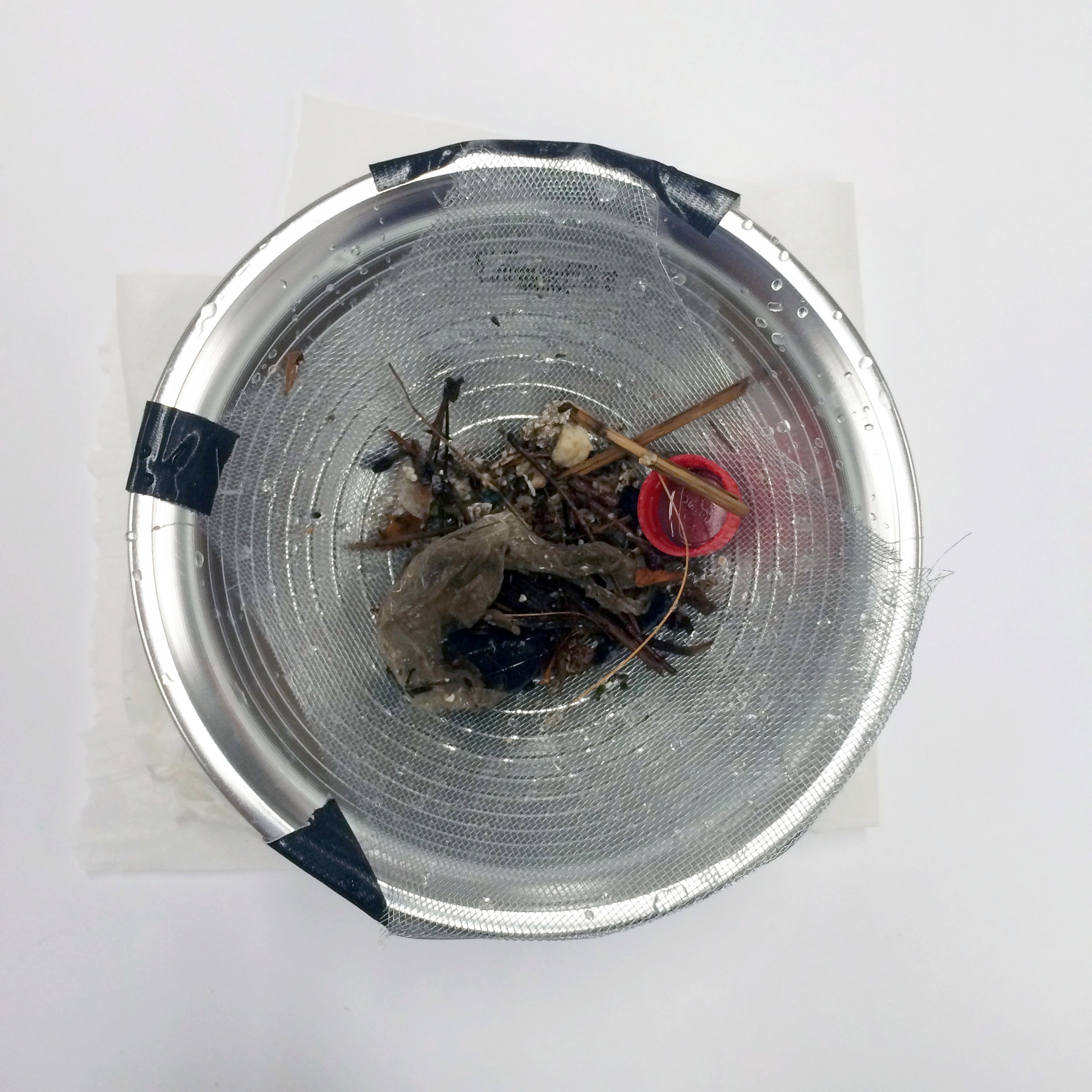 Let your the sample dry overnight on the mesh strainer.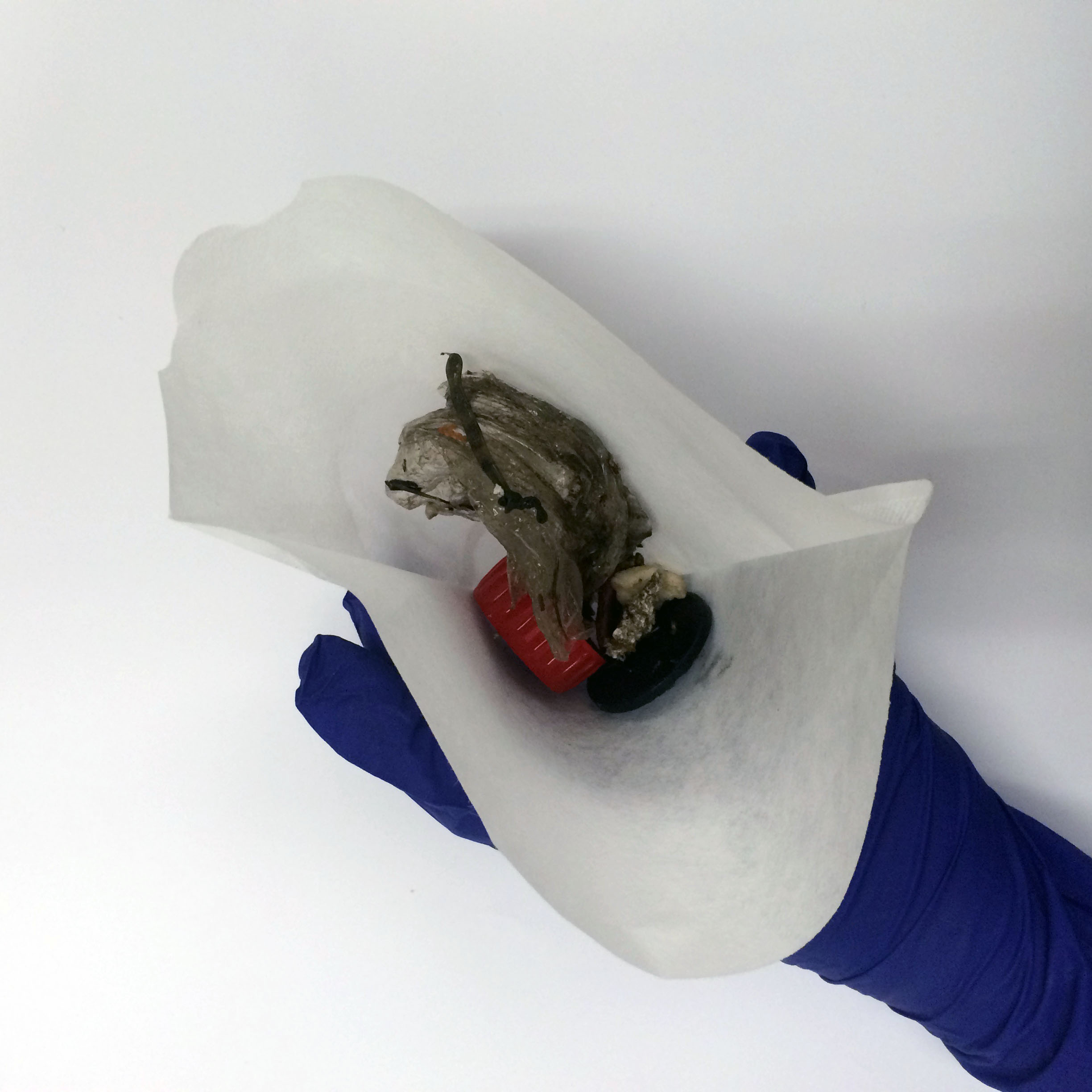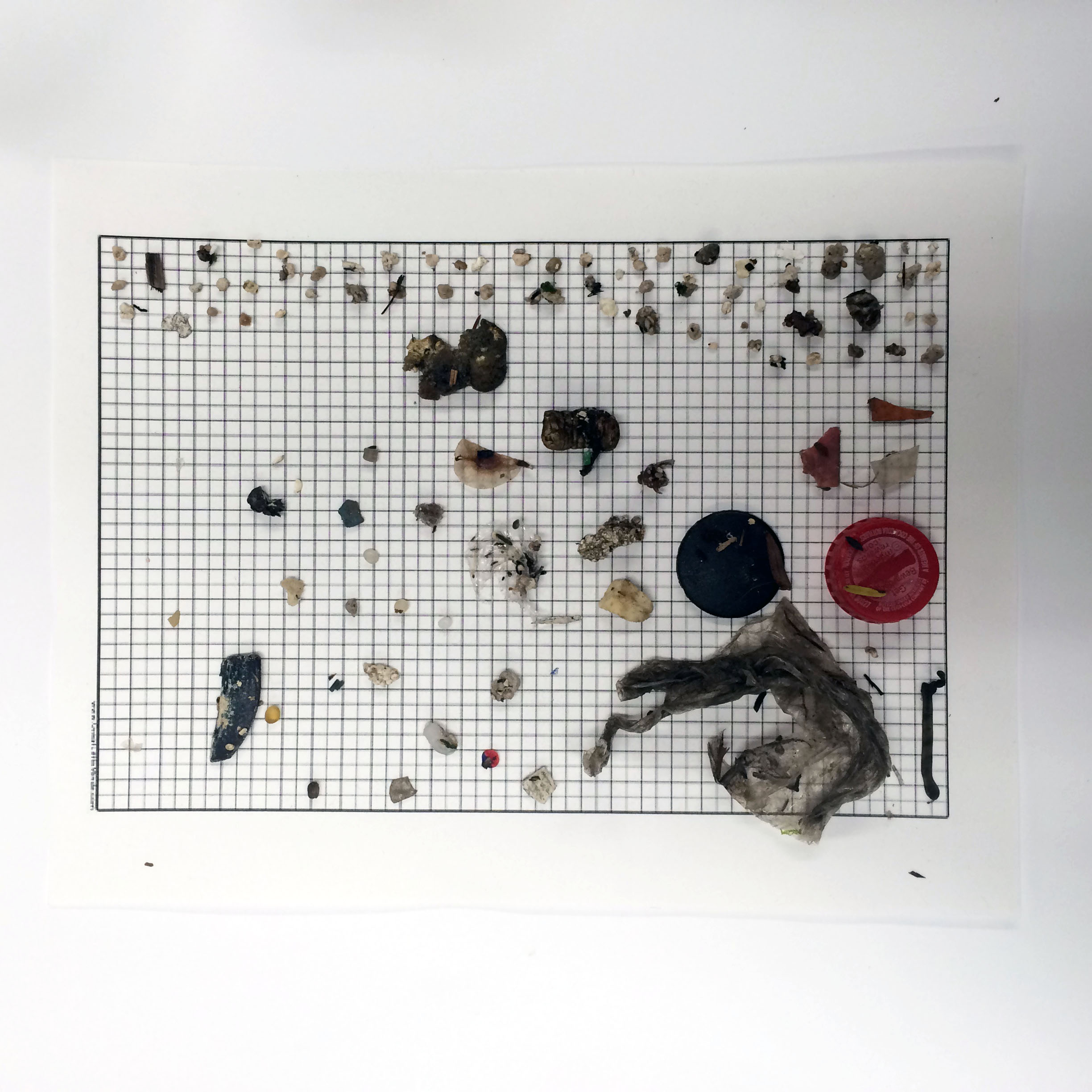 Sort the inorganic and organic material using tweezers from the filter or mesh and transfer them
onto the .5mm grid paper.
Upload the photos on the Pollution page of
TestingOutWaters website and recycle the material.
http://www.testingourwaters.net/new-page/